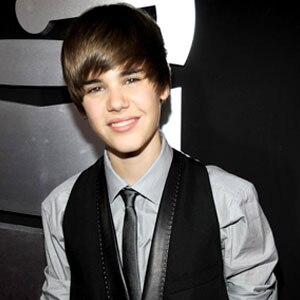 Lots of hot young Hollywood stars were at Teen Vogue's annual bash on Friday night, but one VIP was MIA: Justin Bieber.
Although the teen singing sensation was featured on the cover of the mag's Young Hollywood issue, he was a no-show at the soiree.
Lauren Conrad, Nikki Reed, Kelly Osbourne and many more made the scene, but the Biebs didn't. How come?
The night before, one event organizer was still unsure if he'd show. "If he doesn't come, it will be the first time a cover person doesn't in party history," the organizer told me.
Oops.
So where in the world was the Biebs? According to his publicist, Justin was on a flight back from South Africa when the party was going down.
But it wasn't a business trip or a tour stop: The 16-year-old was actually on vacation. "It was a family thing," his rep told me.
He first touched down in South Africa Sept. 22.
Justin did, however, make it to another important event this weekend: his musical director's wedding.
He was spotted rocking a yarmulke during the Toronto wedding on Sunday.
EONLINE