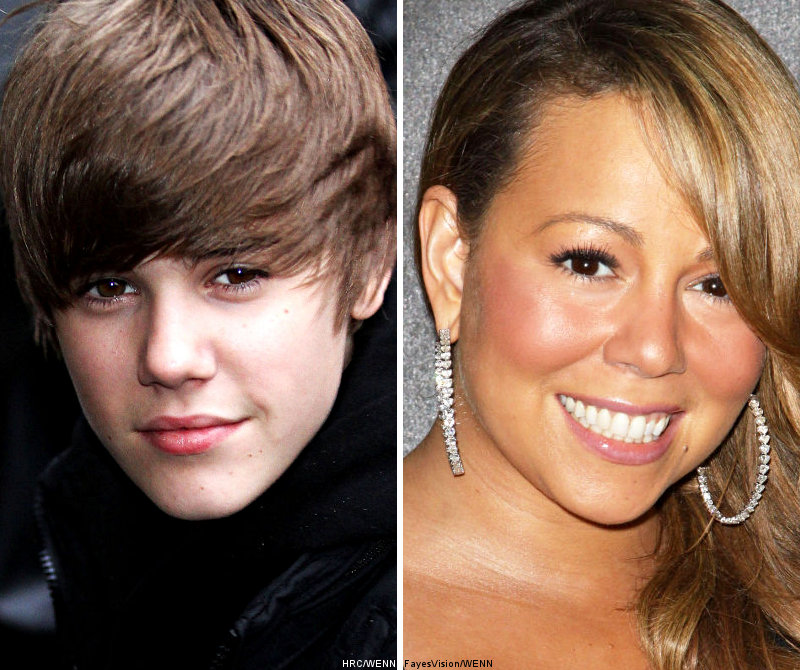 In a recent interview, Justin Bieber talked about his senior Mariah Carey and ruled out a duet project with the R&B singer. The 16-year-old singer explained her new music in "Memoirs of an Imperfect Angel" is the reason why he doesn't want to collaborate with her.
"I don't love her new music, it's not the same," the Canadian pop singing sensation told The Sun. "It's like Michael Jordan coming back out to play in the NBA. She is past her best."
While he is not interested to team up with Mariah Carey, the young pop star said he would love to hook up with British songbird Corinne Bailey Rae. "She's a talented artist and seems like a nice person," he reasoned.
Another thing that he discussed was his life as an ordinary kid despite the fact that he is a big star now. "I'm a grounded person. I don't need security when I'm home as they know who I am. I live with my mum and tour with my dad," he stated. "I'm just a regular 16 year old kid. I make good grilled cheese and I like girls. I have to do my homework which is a chore. English is my best subject but I'm bad at chemistry."
"I could finish this year but I want to continue at school until I'm 18 in case I decide to go to college. I don't want to limit my options. You never know how things are going to work out."
Beside doing an interview, Justin Bieber also did an acoustic set, singing a cover version of Usher's "You Got It Bad" and his own songs "Baby" and "Never Let You Go".
Watch the acoustic set here.
————————————————————————-Update: Justin's camp said that the Sun who reported this diss is not telling the truth and now it seems that The Sun has deleted this quote from their own article. I checked the article again and it seems to be true. The Sun has erased the quote from the article. Shame on you!
No wonder. I was all confused when I saw it because everyone knows Mariah can sing and that Justin is not like that. Not only that but Justin and Nick Cannon are good friends. The Sun is horrible.
They should already that Justin only disses one person: Miley Cyrus. ahhhakakaka